Featured posts
| | |
| --- | --- |
| Global Think Tank Consultation on Building Sustainable Regional Communities | ​ |
Our business partner Future iQ, in cooperation with St George's House - London, is organising a unique closed global think tank consultation. This international event, entitled Building Sustainable Regional Communities in Today's World, will be held in the historic grounds of the Royal Windsor Castle in London.
​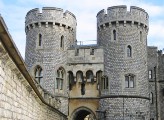 Interactive Consult is invited to participate, due to our expertise to put ideas into practice. Moreover, we are asked to propose European candidates for the consultation, based on our international network.
​
The consultation will connect professionals in regional development from across the globe. They will exchange views and debate current issues to contribute to key regional strategies. The findings will be published in a White Paper. Additionally, Interactive Consult is requested to set up a study tour to the Netherlands, to see how the discussed issues manifest in practice.
​
​
More information
​
​
​
​
| | |
| --- | --- |
| Master Class Futures Game | ​ |
Under the auspices of Expertise Network Regiowaarde and in cooperation with Future iQ Partners and research institute LEI we have organised the master class Futures Game. Participants were professionals in regional development that were presented a number of methods for starting, revitalising or continuing planning processes. The core theme was scenario planning, as method for future thinking. This in itself long-standing 'boardroom' instrument has been adapted by Future iQ Partners and

has for many years been applied in regional develoment in Australia, America and Canada. Value creation was a second theme. Research institute LEI has considerable expertise in the areas of measuring added value and impact of development processes. The expertise of both organisations complement our own experience in regional development.
​
During the master class, the applicability of this joint expertise has been explained and applied in the simulation tool Futures Game. As collaborating parties we offer more information on the application of scenario planning on the website of Regiowaarde. There you can also find information about the master class and the Futures Game as a simulation tool.
​
​
​
| | |
| --- | --- |
| Starting collaboration with Future iQ Partners | ​ |
Future iQ Partners and Interactive Consult explore collaboration in the field of regional development. Future iQ Partners is a global consultancy firm of Australian-American origin. They mainly specialise in developing services to regions and organisations to help them shape their own future.
​
Regions are becoming increasingly important in society. At local level we see trends towards up scaling, for reasons of lack of knowledge or capacity, or to improve efficiency. On national and higher scales economies and policies are shifting from a global-national to a global-regional orientation. All current trends meet at the level of regions. This puts regional authorities, civil society and industries for complex issues about the economic perspective, the consequences of demographic change or about liveability, etc. At the same time one seeks new ways for effectively dealing with the many and sometimes conflicting interests and to foster cooperation.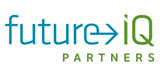 This requires new competencies and new instruments. Future iQ Partners has the tools and has gained experience on other continents. Interactive Consult is familiar with the Dutch context and network, and adds her views on opportunities for European cooperation.
​
​
​
| | |
| --- | --- |
| Value creation with regional concepts | ​ |
The perspective of small and medium sized enterprises can be increased by more explicitly focusing on the region. What changes take place in regional society? What is expected for the future? Some social trends are: the greening of the economy and the aging of the population. Moreover: more leisure and domestic holidays, increasing interest in cooking and eating. This offers economic opportunities for rural businesses, but requires a concerted approach to value creation. Regional business concepts might be a solution. We currently have an inventory being made of existing concepts and their successes and failures. We expect the outcomes to be applicable in practise and we will support regions to improve their perspectives.
​
​
​
| | |
| --- | --- |
| Exploring Dutch - Hungarian co-operation | ​ |
In consultation with other organisations and individuals, Interactive Consult investigates avenues for cooperation between regions in the Netherlands and Hungary. Below are examples of two initiatives.
​
More than twenty cities in the Netherlands are twinned with a town in Hungary. Several new ideas for closer cooperation arise from engaged people. There are also other Dutch parties with contacts or activities in Hungary, for example social or environmental organisations, businesses and also farmers. We have noticed that often not everyone is aware of each other's initiatives. Currently, we contact those people and organisations with the aim to determine whether and how exchanges and cooperation could strengthen individual goals.
​
| | |
| --- | --- |
| Hungarian peasants in search of dairy knowledge | ​ |

Some Hungarian farmers are looking for Dutch knowledge for developing new cheese and dairy products. According to culinary journalist Tom de Smet their initiative will be more feasible if it can contribute to the rehabilitation and strengthening of native culinary traditions in Hungary. Also Dutch (dairy) farmers are looking for diversification: new (dairy) products for alternative market channels. In our country, there is a growing interest in the origin and quality of food. What opportunities does this offer for businesses? What can we learn from the Hungarian culture and traditions? Read more...
​
​